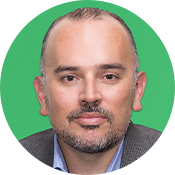 We are living in unprecedented times that require brands and companies to step out of their comfort zone, stretch their imagination, enlarge their creative thinking and strengthen their power to reinvent and push the boundaries of our industries. To create the new realities that propel us towards a bigger and better future, we must constantly challenge the status quo with boldness and courage.
In those new realities, small start-ups with few employees – like ours – can compete on the highest marketing stages with multi-billion dollar companies and excel. This is facilitated in part by a democratized technology landscape that has become a great equalizer due to its transformative capacity which allows us to increase the power of good idea exponentially. But at the core, it is always the people's creative capacity and their ability to turn ideas into successful business innovations that move the world forward.
Innovation would have no purpose if it didn't lead to progress, advancement, success, over performance, and over achievement. In the background of Avocados From Mexico's innovation story there are plenty of broken barriers and accomplished goals, and at the foreground, a group of people I couldn't be prouder of.
Let's celebrate, improve and repeat, to continue changing the game.
Let's be más!

Alvaro Luque
Avocados From Mexico, CEO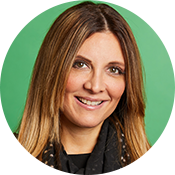 In 2019, Fast Company launched an annual company ranking — Best Workplaces for Innovators — to identify company cultures that empower employees to invent new ways of doing business. Fifty companies from around the world are honored every year for fostering internal innovation.
To compile this ranking, Fast Company collaborated with Accenture, a firm that works with the Fortune Global 500 to deliver innovation and transformation for a digital world, and who serves as an objective third party, to select the top 50 companies in the world in which innovation plays in a fundamental role in the companies' operations.
Accenture brings decades of research and expertise on relevant topics, from corporate innovation to workplace inclusion. Together, they developed a series of questions and metrics and using a rigorous, data-based methodology, evaluate each company in regards to their innovation capabilities, mindset, approaches and overall, the role innovation plays in a each company's operations.
A panel of judges formed by entrepreneurs, executives, technologists, and academics along with Fast Company's editorial team, selected this year's Best Workplaces for Innovators. Avocados From Mexico proudly holds a seat at the top innovators table, sharing the recognition with some of the most innovative Fortune Global 500 companies, and the most disruptive tech startups in the world!
With this paramount recognition, Avocados From Mexico demonstrates once again that our little fruit grows big in the most competitive global platforms; that our teams are comprised of the best talent in the world; and that as category leaders, our commitment to blaze new trails for our fresh produce industry is unwavering and unstoppable. This meaningful accomplishment is dedicated to our growers, packers and importers who trust us with the fruit of their labor.

Ivonne Kinser
Senior Director of Digital and Ecommerce
AFM Innovation Efforts, Lead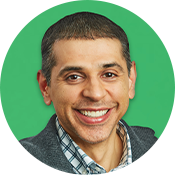 At Avocados From Mexico, we have taken the proper steps to understand that Culture and Inclusion are propelled by the Employee Experience Cycle, and have incorporated a feedback channel which measures real time impact through our 360° surveys. Both are the foundation that empower our employees. For us, the employee experience starts from the moment that any potential candidate for hire makes his or her first touch point with anyone within our company. When we say that we are passionate about brand building, we are not referring only to the brand on our fruit. Our passion goes above beyond the brand of our product all the way to the brand that we build as an organization and as individuals.
At its core, Avocados From Mexico is a true melting pot, culturally rich and diverse, with some commonalities that are reflected in our operation guidelines. These make up the creative DNA of our organization: Drive Results, Foster Innovation, Believe in Collaboration, Purposeful Communication, Growth and Development, Cultivate Mexicanity and Community.
Our engagement survey has a MAGIC formula to engage our employees to drive their individual discretionary efforts, and as a company, to improve our culture with the following: Meaning with purpose at work, have the Autonomy to perform their best, being stretched and challenged to Grow, seeing the positive Impact they are creating, and creating a Connection with a sense of belonging. It looks for the deep relationships which employees are seeking at the company, manager, and employee levels. Overall, we are passionate for creating an environment that provides our people with the sandbox they need to think like an innovator and to think outside the box. This recognition is the manifestation of everything that we are as individuals, as well as everything we stand for as a brand.

Michael Lemos
Sr. Manager, People & Culture